---
---
Lighting Products
LEDMX Lighting Control System
LEDMX is our new lighting control system that uses a standard PC and our dedicated USB interface to control any product that uses the DMX protocol for its primary control signal. LEDMX can control all lighting products that accept the DMX protocol. The concept behind LEDMX was to create a combined control system that will not only control lighting but allow for the playing of music files to synchronize the lighting products with music thus alleviating the need for a DJ or Lighting engineer. LEDMX has its own inbuilt media system that allows the user to create music play lists and design and create complex lighting shows easily and quickly without any prior knowledge needed of lighting systems.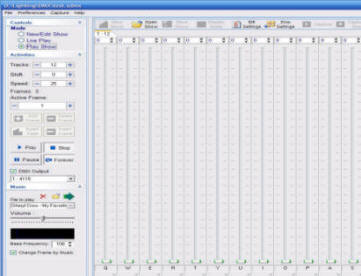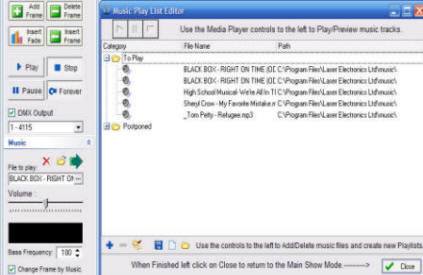 LEDMX has a host of functions built within the software such as FFT (Fast Fourier Transformations) that allow the user to specify music frequencies to trigger dmx channels, Capture mode to allow the user to create live played shows and record them, inbuilt fading for channels with user defined times and fade types, Live Play of DMX channels and much more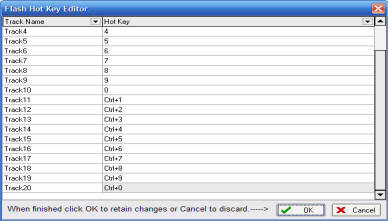 Ideal Applications for LEDMX are:
Restaurants, Wine Bars, Fun Pubs, Shops, Shopping Centers and any establishment that requires control of lighting.
Unlike other lighting control systems the major advantage with LEDMX is once installed the system can run from a standard PC without any need for supervision by an operator, thereby saving you the customer the money that you would normally have to pay for a DJ to provide this service.
For more details please click on the link below to download LEDMX help file or Contact us.
Click here to download zipped LEDMX help file
-------------------------------------------------------------------------------------------------------------------------------
EL Wire Systems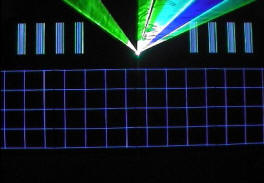 The Latest In Neon Wire Dmx Control Systems

Neon wire is a new form of flexible lighting based on the electroluminescent principle. The cable consists of a centre core of phosphor coated copper wire with a spiral wrap of two fine wires covered with a plastic outer sheath. When a voltage is applied across the wires, the phosphor glows. This gives a neon like effect. This is a cold light source which is currently available in 7 colors and 4 sizes ranging from 2.3mm, (2.5mm high brightness) 3.2mm 5.0mm. Maximum length on a roll is 250metres.
Laser Electronics has developed the first in a range of Dmx 512 control units for driving flexible neon wire. These control units have a very fast response time giving an almost strobe like effect. All channels can chase, flash, sequence or have continuous output when controlled with our pc-based software or any Dmx lighting desk. Neon control units are available in many different sizes. The smallest unit being 8 channels with 15 meters of neon wire per channel (total 120 meters). Larger systems are available up to 40 channels with 50 meters of neon wire per channel.

All systems are 19" rack mount with 230v/110v AC mains input fused IEC fitted
Independent fused outputs on each channel
Dmx 512 input with in and out XLR panel mounted sockets
Fault LED flashes when no valid DMX signal stream is being received
Neon wire outputs are female 25 way D type connectors

Ideal applications for neon wire system are:
Nightclubs
Bars & Pubs
Theatres
Theme parks
Casino
Pop videos
TV & Films
Product Launches
Stage Props

Full installation service is available for all of the above systems
Custom systems are available upon request. Contact us with your ideas.

Colors Available: Aqua, Pink, Green, Blue, Yellow, Red and White.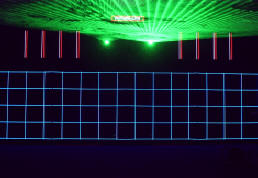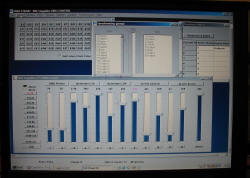 ---
---
Contact Information
Telephone

+44 (0) 1754 811137

FAX

+44 (0) 1754 811104

Postal address

Gunby Road, Orby, Skegness, Lincolnshire, England PE245HT

Electronic mail

General Information: info@laserelectronicsltd.com
Customer Support: support@laserelectronicsltd.com
Webmaster: clive@laserelectronicsltd.co.uk