---
---
Laser and Image Software
Here at Laser Electronics we take great pride in all of the products we produce, especially our software. We are the only Laser Lightshow Company to produce an online working demo for you the customer to test before purchase, we provide software updates free of charge and new features are free. When purchasing any of our Laser Light Show Software products we provide thousands of graphics, animations and images for free, there are no hidden extras. With the on-going development of our software and the new output algorithms we have added to our software, you the customer will find that the output from any laser system is much sharper brighter and clearer than any other laser software produces. If you require further information or special features adding for your particular application please contact us.
Millennium Laser Show Software
Learn to produce your first laser show from scratch in less than 2 hrs, but benefit from the in-depth capabilities as you move on from there. You never stop learning with Millennium, as it runs under Windows 98/ME, XP,2000 and VISTA. In-Built help teaches you as you learn, hints are displayed when you hesitate and you can customise them for your own needs. Millennium is the most user-friendly laser control software ever created and comes with one of the largest graphics libraries available. It also allows the user to easily create custom logos and graphics by our inbuilt image editor. Millennium is one of the lowest cost full featured laser controllers available and comes complete with USB interface to run from any computer, even your laptop.

Click on the More Millennium below to see screen shots, download the online demo and learn more about the capabilities of Millennium.
<![if pub]> <![endif]>More Millennium
Zion Laser Control Software
Zion is the most advanced and innovative laser software available, Zion incorporates all the features of Millennium with additional features such as, true 3D objects, full colour auto-trace, Avi to Laser animation converter, Live play functions that allow the user to rotate, move, size, manipulate images in real time and perform functions that no other laser software can do, unlike all other laser software, Zion is based around Laser Electronics Ltd proprietary 3D engine. Zion comes complete with USB, PCI or NETWORK interfaces, Inbuilt colour auto-trace for creating custom logos and AVI trace for creating full animations from any windows AVI file. Free plug-ins for 3D studio max, massive graphics library with thousands of images and lots more. Why pay for additional features from other laser software manufacturers when we give you them for free.

Please click on the more Zion below to download the online demo and learn more about Zion Laser Control Software.
<![if pub]> <![endif]>More Zion
V3D Multi-media Image Software
V3D is the latest image software development from Laser Electronics Ltd. V3D was created to produce laser type effects by utilizing high output video projectors to produce crowd effects and lasers to produce beam effects outside of the viewing public. This innovative concept produces high intensity, full colour laser effects that are completely safe for crowd scanning. Give your audiences what they love without the health and safety hassles associated with the use of lasers.
Currently all laser software is based around vector graphics and all video software is based around raster scanning, this is where V3D differs. V3d is available as V3DLite for video only or V3D to control lasers and video.V3DLite is ideal for students who are looking to enter the area of combining Light ,Art and Technology within their curriculum studies, multiple site licenses are available to educational institutions who wish to provide courses for their students. Prices start at under $500 for V3DLite and reduce dramatically for multiple site licenses for educational establishments.

Please click on the More V3D below to learn more about V3D image control and to download the online demo.
ILDA Search & Convert (Freeware) Image Viewer
ILDA Search & Convert has been designed to allow the user to search any computer for ILDA files, view those files and collectively save them within one directory, either in their native ILDA format or convert them to Laser Electronics Ltd proprietary file format. The software is free to download and use and does not require a software licence key.
Please click on the link below to download ILDA Search & Convert.
ILDA Search & Convert Download
The images below demonstrate just some of the capabilities of the software products we produce.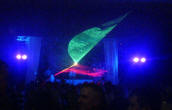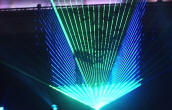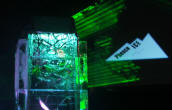 ---
---
Contact Information
Telephone

+44 (0) 1754 811137

FAX

+44 (0) 1754 811104

Postal address

Gunby Road, Orby, Skegness, Lincolnshire, England PE245HT

Electronic mail

General Information: info@laserelectronicsltd.com
Customer Support: support@laserelectronicsltd.com
Webmaster: clive@laserelectronicsltd.co.uk