---
---
Millennium Laser Lightshow Software
Click Here to Download Millennium Demo---->

Click Here to Visit Laser Software Features Site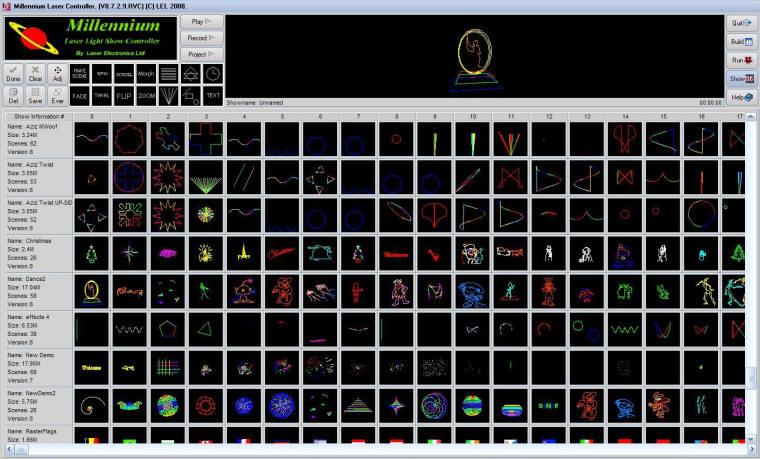 Learn to program a show in 2 hrs, but benefit from in-depth capabilities as you move on from there. You never stop learning with Millennium, as it runs under Windows 98/ME/XP/2000/Vista and Windows 7. Millennium was the first control software to provide digital blanking capabilities and full color modulation for solid state laser diodes. So all you need is the diode, Millennium controller, 2 scanners with drive cards and you have your full working laser show.

Millennium is the most user-friendly laser control software ever created. It comes with one of the largest graphics libraries available, but it allows the user to easily create custom logos and graphics by our inbuilt image editor
Millennium has real-time embedded features to allow the implementation of real-time effects, such as X, Y, Z rotations while the show is being played.
Other features of Millennium software include:

Live Playback from your computer keyboard.
Advanced image rotations and manipulations.
15,000 Frames of free graphics.
Preview Screen.
USB hardware available to allow Millennium to be run from your laptop computer.
Dedicated drawing package.
Lissajous pattern generator.
Beam Sequence builder.
Text message generator.
Direct Time-coding straight from the computers CD or any music file stored on the computer.
Up to 8 scenes from 1 set of galvo's.
Most cost effective laser show software available.
The four pictures below are of Millennium projecting images at laser shows we have performed.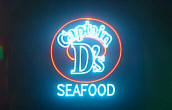 ---
---
Contact Information
Telephone

+44 (0) 1754 811137

FAX

+44 (0) 1754 811104

Postal address

Gunby Road, Orby, Skegness, Lincolnshire, England PE245HT

Electronic mail

General Information: info@laserelectronicsltd.com
Customer Support: support@laserelectronicsltd.com
Webmaster: clive@laserelectronicsltd.co.uk