---
---
Showcase Laser Systems
The Showcase laser system was designed in 1999 primarily for Leeds City Council in England, where 8 of the systems were purchased and commissioned for installation in the regenerated Leeds Millennium Square.
Click here to read one of the news articles for Leeds Millennium Square
The Showcase system has a high reliability track record, thereby making it the choice of laserist's and club owners, where reliability matters. Since 1999 the Showcase system has been sold worldwide, from Asia to the USA and the continuing development has seen the Showcase family grow with the addition of 4, 5 and 8 watt versions (532nm Green) and also the latest addition of the new 3, 4, and 8 watt multicolor (473/460nm Blue, 532nm Green, 650/635nm Red.)
The Showcase laser comes with standard 100 Khz blanking, 42 Khz scanning, low beam divergence, 3, 4 , 5 and 8 watt versions are available with either Millennium control software or Zion control software.
For more information, demo or pricing please contact us.

Click Here for Short Video Clip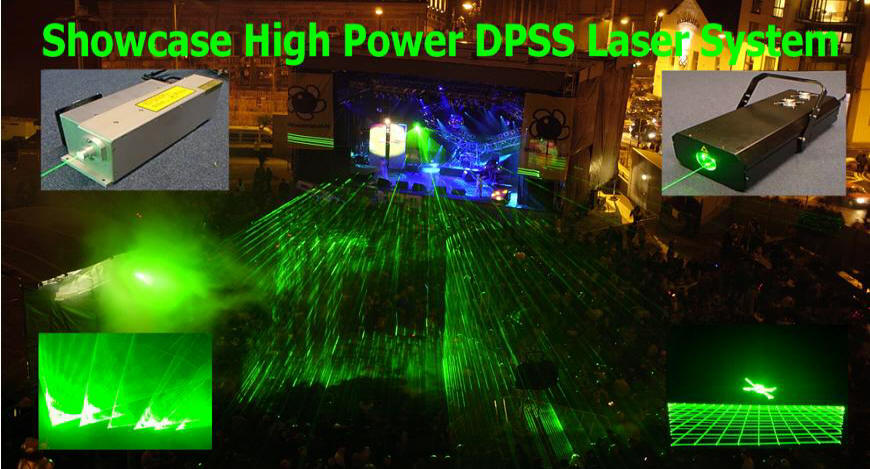 The New 3, 4 and 8 watt Multi-Colour Showcase Laser System.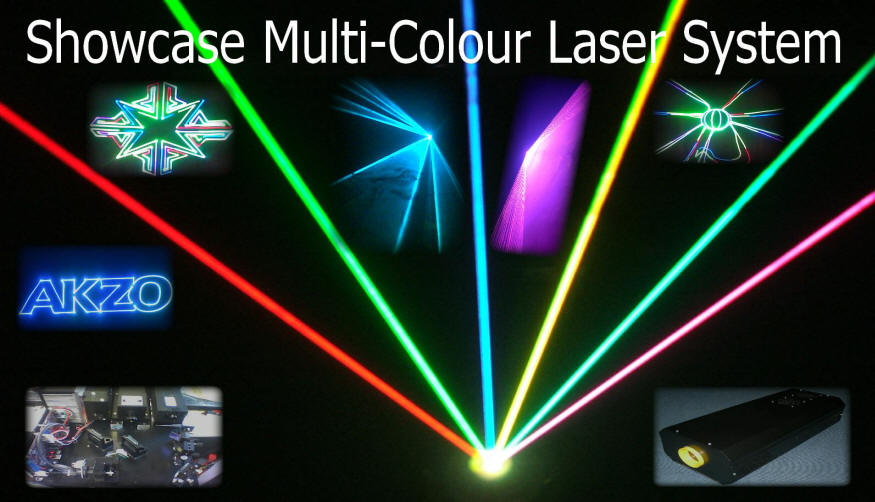 For Pricing and Technical Specification please contact us.
---
---
Contact Information
Telephone

+44 (0) 1754 811137

FAX

+44 (0) 1754 811104

Postal address

Gunby Road, Orby, Skegness, Lincolnshire, England PE245HT

Electronic mail

General Information: info@laserelectronicsltd.com
Customer Support: support@laserelectronicsltd.com
Webmaster: clive@laserelectronicsltd.co.uk